Out and active on and about Lake Weyba
For guests staying at Eumarella Shores, there is an amazing number of bike trails that can be accessed by riding directly from the accommodation – including the extensive Tewantin State Forest mountain bike trail network, and the Peregian Track from Weyba Downs to Peregian Beach.
The Peregian Track
The start of the track to beautiful Peregian Beach is only a 10 minute bike ride from Eumarella Shores, riding back up Eumarella Road toward the roundabout.
There are no signposts either marking the beginning the track or markers once on the track, but the entrance to the track can be found by looking for the yellow "forks" sign ( pictured below) – the entrance to the track is just visible before that, with a small Noosa National Park sign visible as one enters the track.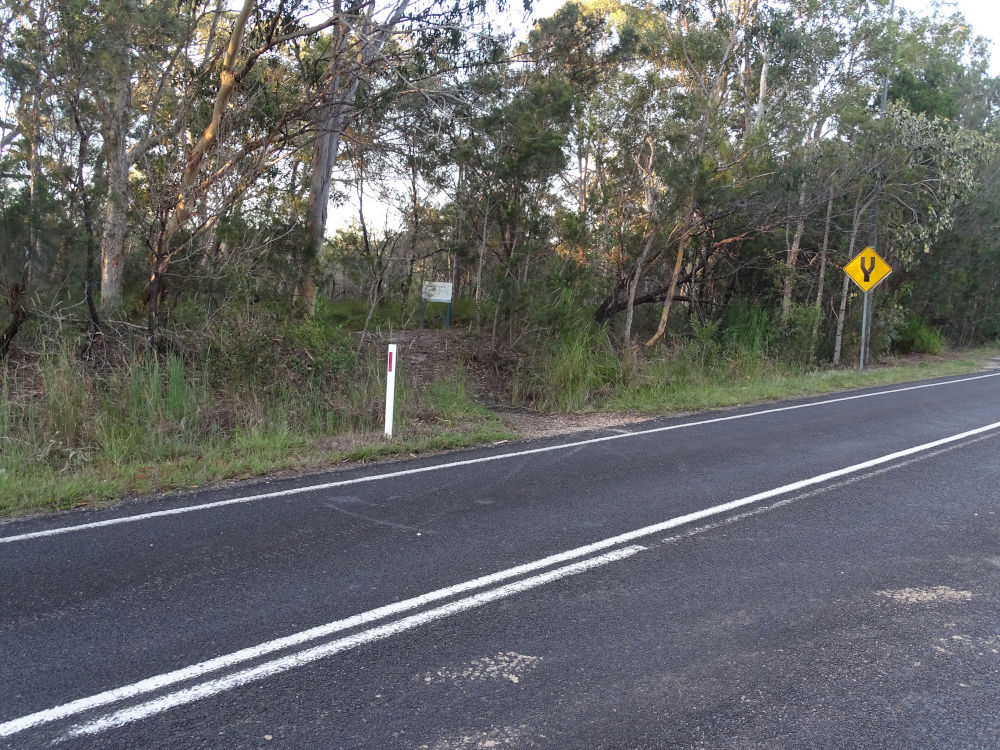 The track surface is a really mixed bag – the track starts with a quite bumpy tree root section, which gives way to hard sand, then a hard forest track, with several rocky sections through the section of the Weyba Forest Road, before it emerges onto Monak Road ( dirt road), before that joins the Wallum Walk ( Emu Creek section) into the back of Peregian Beach.
Be prepared for quite a variety of changing scenery – from a single file, tight forest track surrounded by gums, to dirt roads backing onto rural blocks, and a glorious ride though wide double-lane open forestry tracks passing through open wallum.
Bonus – Peregian Beach Ride
One of the joys of this ride is that mountain bikes-  with big enough
tyres- can then be ridden directly onto Peregian Beach – for a stunning
beach ride ( early morning suggested) either north toward Sunrise
Beach, or south toward Coolum Beach.
The shoreline here is quite wide, allowing bikes and pedestrians – with dogs in tow- to pass with plenty of room to spare.
A coffee or breakfast at one of Peregian Beach's famous cafes is a
bonus, before the ride back along the track to Eumarella Shores.
The ride to Peregian Beach will take around 40 minutes each way at a
moderate pace, and is best enjoyed early in the morning – when one can
ride through the bush in solitude, before emerging onto Peregian Beach
to join the early morning joggers and walkers.