Out and active on and about Lake Weyba
As all accommodation at Eumarella Shores features a private jetty or lakeside area, visitors who bring their own wind-powered gear – windsurfing, wing surfing or kite surfing – are able to experience a rare treat – to launch directly from in front of  accommodation to enjoy wind sports on Lake Weyba.
Lake Weyba covers around 9.6 square kilometres, giving windsurfers plenty of open space to enjoy the Lake.
While the lake "works" in all directions, a south east wind seems to work best, and will see visitors track from one end of the Lake to the other – with the bonus of being able to sail right back up to one's accommodation when finished!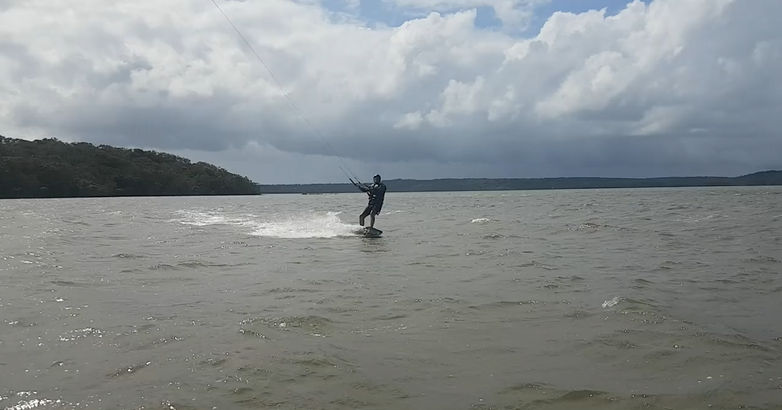 As the Lake is quite shallow nearest the shore – only knee-deep – it is possible for kite surfers to launch from in front of the resort, but kite surfers may find it more comfortable to spread out lines and kites at the public launching area close to the end of Eumarella Road.
Many beginner kite surfers tend to stick close to the southern end of the lake, near this launch area, while more experienced kite surfers – and wind surfers – will usually venture farther afield on the Lake.
When the wind is pumping , it is not uncommon to enjoy quite long runs of 5-10 minutes in one direction.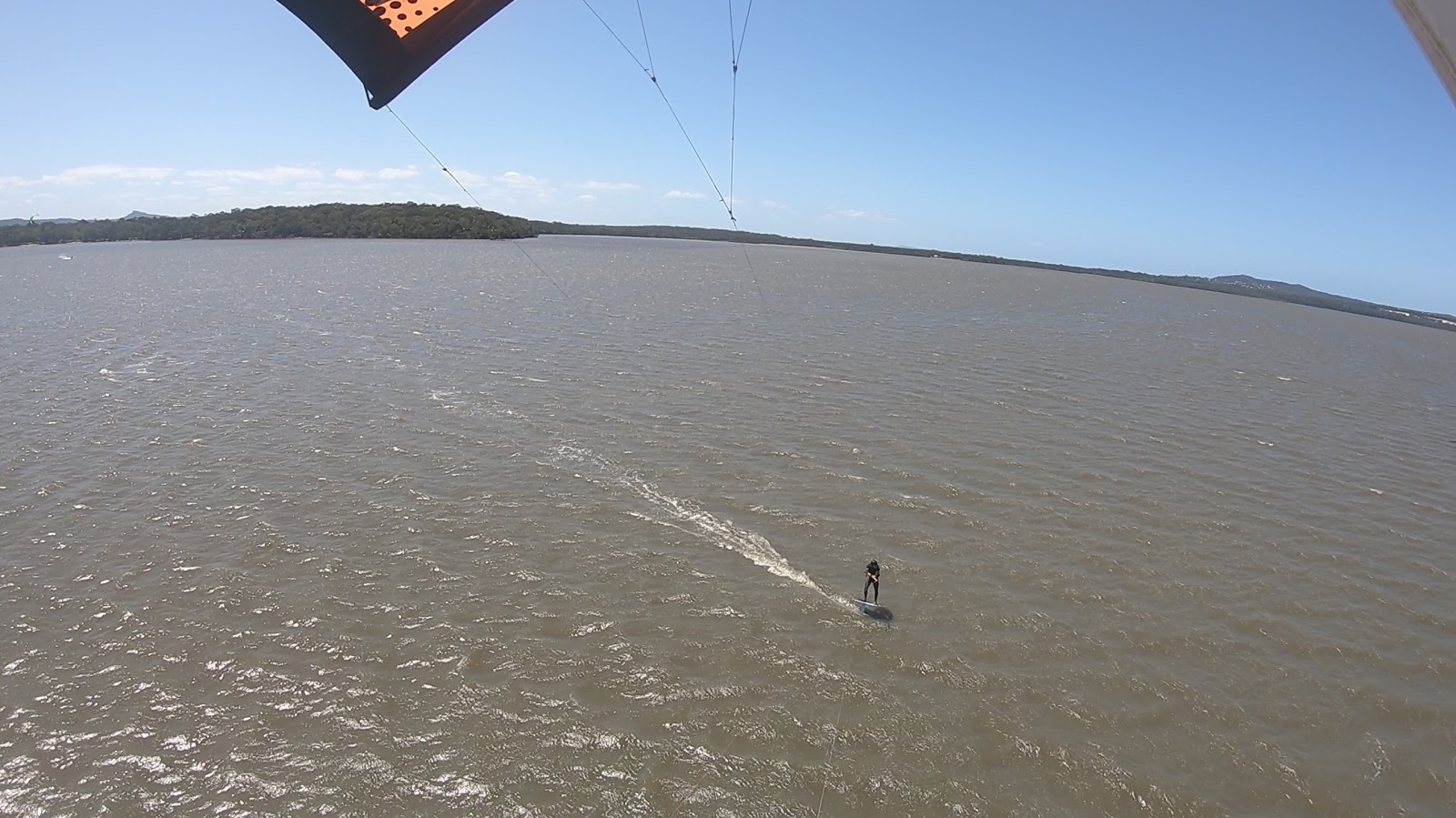 For the latest Wind forecast for Lake Weyba, please click here.
For visitors who want to try any wind sports for the first time – or hire equipment – Adventure Sports Kite Surfing is based at Lake Weyba, and offers a range of equipment for hire, plus one-on-one tuition on a variety of watercraft – from kite surfing, foil wind surfing to wing surfing – all on Lake Weyba.