Out and active on and about Lake Weyba
For those staying at Eumarella Shores, a quick trip up nearby Eenie Creek offers one of the easiest ways to"get out on the Lake" and experience a mini-adventure, without venturing too far.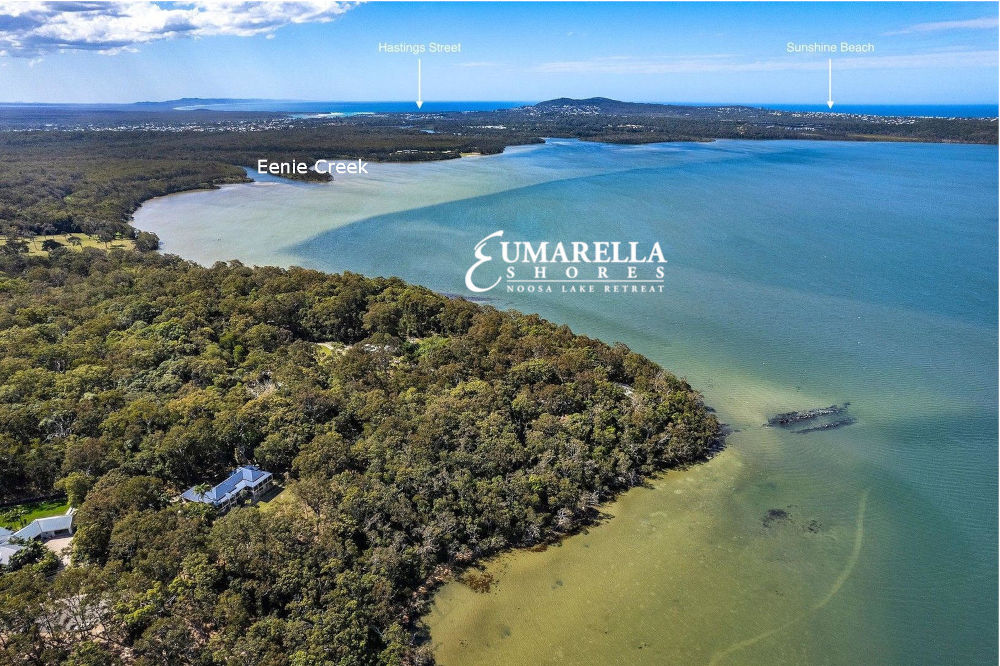 The entrance to Eenie Creek lies about 10 minutes by paddle – by canoe, ocean ski or standup paddleboard – north of Eumarella Shores on Lake Weyba. The entrance to Eenie Creek is easily visible from the Lake, and lies between the entrance to Keyser Creek (a shorter creek just before it) and the small Noosa aerodrome, which lies just north of it.

The entrance to the creek is quite shallow, which is a boon, because it generally prevents powered water craft from entering, leaving it free to human-powered craft to explore in peace. Depending on the tide, visitors may need to hop off and walk their craft in to the creek proper.
Eenie creek is around 5-10 metres wide at most points along its length, and one can expect a peaceful trip of around 40 minutes up its length to the turnaround at  the bridge which crosses Walter Hay Drive, for the return journey back to Eumarella Shores.
During the trip up the Creek, paddlers will be immersed in an ultra-quiet environment, with only the sound of paddle strokes and fish jumping disturbing the stillness, gliding over stingrays with lush forest vegetation on all sides.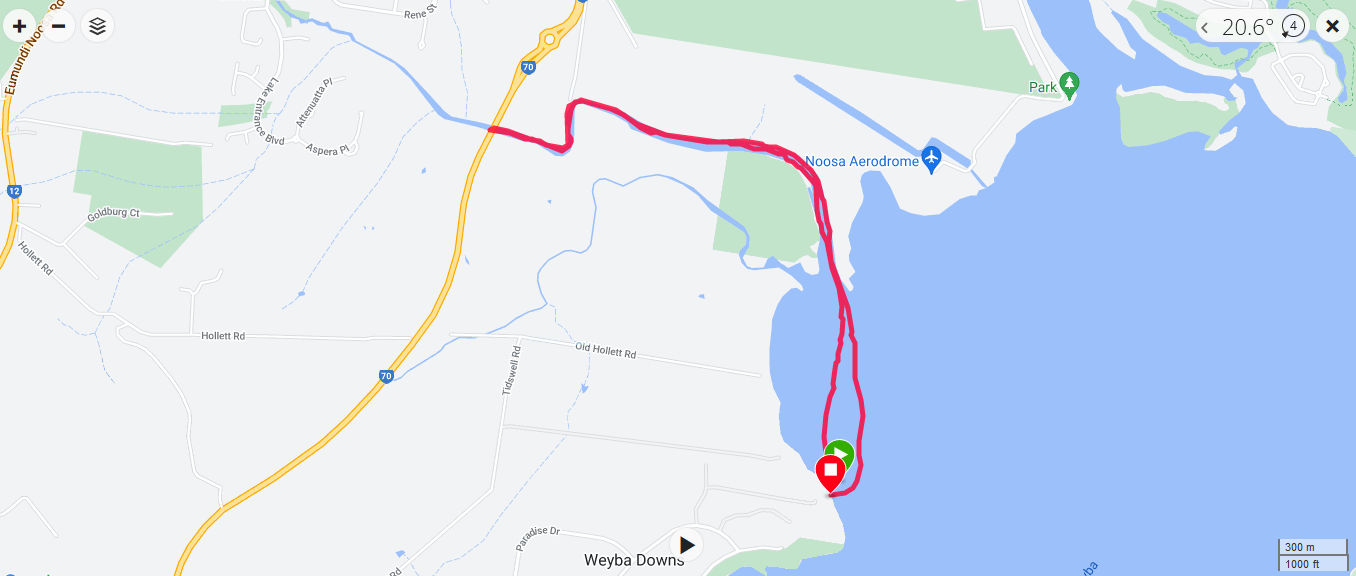 The whole trip from Eumarella Shores should take around one and a half hours to complete, at a leisurely pace.
The best time to take a trip up Eenie Creek is in the early morning – from sunrise to around 0800AM – after that, the wind on Lake Weyba can pickup and make the return journey a little more challenging.